Over the last decade, Netflix has slowly taken over the entertainment industry, going from a mail-order movie rental service to one of the biggest players in film and television. But how did the streaming giant get to where it is now? Apart from its clever use of streaming technologies and strong leadership, Netflix has been successful thanks to its original content. From House of Cards to Squid Game, there is always a Netflix original show being talked about around watercoolers (or Zoom rooms) the world over.
And with multiple Emmys and Golden Globes to their name (winning more than any other network or platform in 2021), Netflix's shows have not only been globally popular, but they have also been critically acclaimed. Plus, there are a ton of them– Netflix Originals now make up more than forty percent of their streaming library. So, here at MovieWeb, we'd like to revisit some of these modern classics and rank the ten best Netflix Original Series:
10

Orange is The New Black
The show that started it all, Orange Is The New Black wasn't technically Netflix's first original series (it was Norwegian show Lilyhammer), but it was certainly the series that gave birth to Netflix's reputation. Introducing the binge-watching method, Orange Is The New Black revolutionized TV; its plot didn't follow strict episodic conventions, opting instead for season-long arcs in which episodes blended into one another. Written by Jenji Kohan, the show tells the story of Piper Chapman (Taylor Schilling), a young woman who is suddenly arrested for being a drug mule with her ex Alex (Laura Prepon) years before. But the magic of Orange is The New Black lies in the talented cast of actresses who gave us a view of life in prison of with heart and humour.
9

The Unbreakable Kimmy Schmidt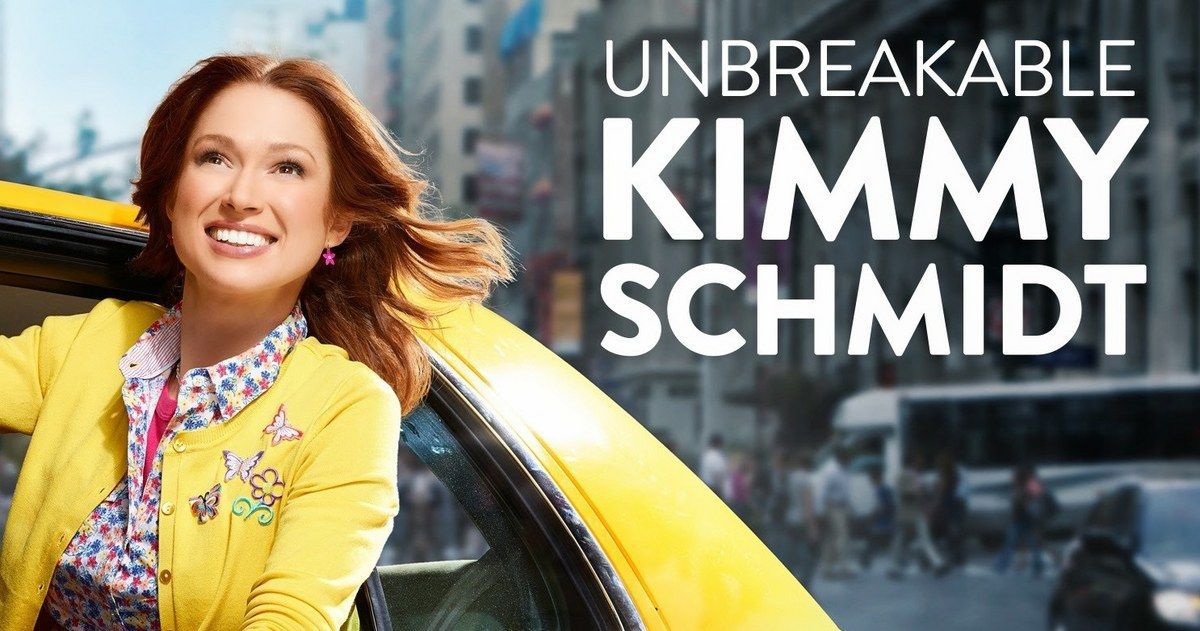 Tina Fey followed up her critically-acclaimed comedy 30 Rock with Unbreakable Kimmy Schmidt, another fast-paced sitcom with familiar stars like Jane Krakowski. But thanks to the stellar performance of Ellie Kemper, Unbreakable Kimmy Schmidt developed its own signature blend of wacky and quirky. Millions of viewers connected with the show's absurdism, its endless stream of jokes, and the story of a former "mole woman," her rich housewife boss, her hilariously histrionic roommate, and their sketchy landlord. It got over a dozen Emmy nominations and was called the first great sitcom of the streaming era by The Week.
8

Ozark
Created by Bill Dubuque and Mark Williams, Ozark is a show about a financial advisor (Jason Bateman) who falls into a world of crime and corruption that puts his family in danger. They relocate to the Missouri Ozarks to launder some money they owe to a drug lord, and end up altering the lives of locals for better and worse in the process. Featuring stellar performances from Bateman, Laura Linney, and Julia Garner, Ozark is a very well-written series with enough intrigue to keep on the edge of our seats. It has also been nominated for 32 Emmy awards.
Related: Ozark Season 4 Trailer: It's the Beginning of the End for the Byrdes
7

Russian Doll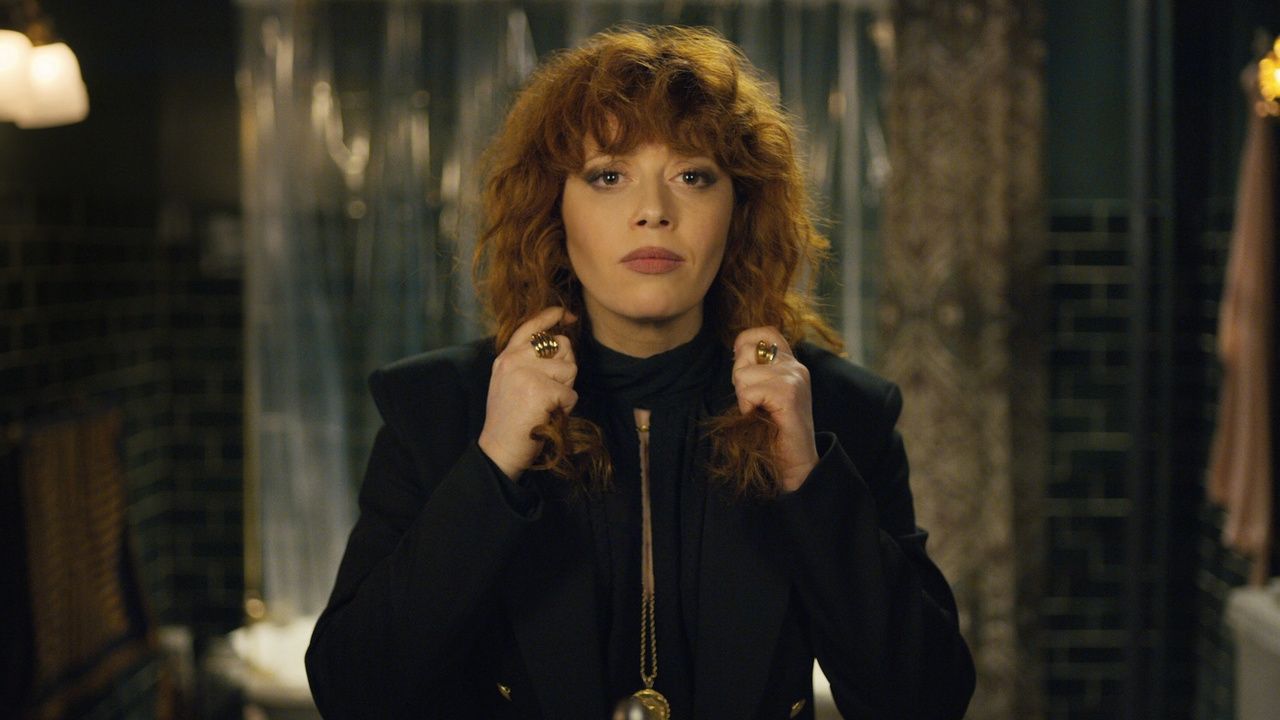 Russian Doll is a perfectly constructed show. With only eight episodes so far, each second of screentime is precious and every piece of dialogue is crucial to decoding the mystery at the heart of the story. Nadia Vulvokov (hilariously played by Natasha Lyonne) is a game developer stuck in a time loop; she keeps dying and reliving the same night. Russian Doll is not only a cerebral tale filled with mindbending twists, it is also a sidesplittingly funny show thanks to the work of female comedians like Amy Poehler, Leslye Headland, Rebecca Henderson, amd Greta Lee. Russian Doll is a triumphant black comedy that will make you feel both ecstatic and depressed in equal measure.
Related: Russian Doll Season 2 Gets Schitt's Creek Star Annie Murphy
6

Mindhunter
Based on a crime book titled Mindhunter: Inside the FBI's Elite Serial Crime Unit, Mindhunter follows two agents and a psychologist as they interview serial killers to understand their minds and hopefully solve cases in the future. The show is partly based on real-life events which Mindhunter into a cult classic among fans of true crime, of which there are many. Add a career-best performance by Jonathan Groff and the direction of seasoned veterans like David Fincher and you got yourself one of the best crime shows out there. No wonder fans are so eager to have a third season!
5

The Queen's Gambit
In 2020 The Queen's Gambit came to make our quarantined lives a bit better. Set in the late 1950s and early '60s, the limited series focuses on a young chess prodigy, Beth Harmon (played Anya Taylor-Joy), who grows up in an orphanage where she develops an addiction to tranquillizers. Created by Scott Frank, the show balances emotionally resonant storytelling with moments of glamour and romance. Even though chess might not seem like the most riveting sport, the show proved us all wrong thanks to its dynamic editing, elaborate set pieces and a Golden Globe-winning performance by Taylor-Joy. The Queen's Gambit won eleven Primetime Emmy Awards, including Outstanding Limited or Anthology Series, becoming the first show on a streaming service to win the category.
Related Will The Queen's Gambit Season 2 Happen? Anya Taylor-Joy Considers the Possibility
4

When They See Us
Based on a true story, When They See Us explores the lives and families of the "Central Park Five" in a heartbreaking and essential tale of racial discrimination in America. It was created by the great director Ava Duvernay and features gripping peformances from an amazing ensemble cast, including Jharrel Jerome, Asante Blackk, Jovan Adepo, Michael K. Williams, Logan Marshall-Green, Joshua Jackson, Blair Underwood, Vera Farmiga, John Leguizamo, Felicity Huffman, and Niecy Nash, among others. The brutality and bigotry on-screen is sometimes hard to watch, which only makes it more important in our current society.
3

The Crown
The Crown is one of the best period pieces of the 2010s. With impeccable wardrobes, lavish sets, monumental locations, captivating performances, and an award-winning script, the series manages to do the impossible: it humanizes the British royalty. Creator Peter Morgan focuses on the reign of Queen Elizabeth II (played by Claire Foy, Olivia Colman, and soon Imelda Staunton), but through its four seasons the series has also explored supporting characters like Margaret, Philip, and Diana. The series shows us that even the royals deal with heartbreak, indecision, and grief. The Crown is prestige drama at its best, bringing some of the conventions of 2000s TVs golden age to the streaming era. It has garnered an impressive 63 Primetime Emmy Award nominations, winning 21 of them.
Related: The Crown Set Video Formally Announces Season 5 Release Date
2

Stranger Things
Perhaps Netflix's most popular show ever, Stranger Things follows a group of kids who meet a girl with superpowers named Eleven, played perfectly by Millie Bobby Brown. The show appeals to fans of horror thanks to its paranormal elements and is loved by '80s kids who appreciate the nostalgia factor, and it is enjoyed by casual fans who appreciate its comedy and beautiful cinematography. Stranger Things is a celebration of loyalty and friendship in the face of adversity and has received 39 Primetime Emmy Award nominations (and six wins) for Netflix, four Golden Globe Award nominations, and a British Academy Television Award. It is a modern coming-of-age classic and one of the biggest television events of the last decade.
1

Bojack Horseman
One could technically describe Bojack Horseman as a show about a talking horse, but the Netflix Original series is a universe of its own. Following in the tradition of the Simpsons and Family Guy, Bojack Horseman is an animated adult series with wild characters, fictional-yet-familiar cities, and an idiosyncratic sense of humor. Unlike animated shows of the past, this series is not afraid of dealing with depression, substance abuse, and myriad of other sad realities of modern life. It follows an anthropomorphic horse named BoJack Horseman (voiced by Will Arnett) who's also a washed-up star of a 1990s sitcom, but also features the voices of comedic geniuses like Amy Sedaris, Alison Brie and Paul F. Tompkins, along with a surprisingly funny Aaron Paul. Bojack Horseman combines comedy and drama in perfect amounts while giving us the "boldest cartoon episodes in decades" according to Esquire. While it is not Netflix's most popular or its most awarded show, Bojack Horseman is a cult classic that will likely stand the test of time, importantly addressing issues like mental health, suicide, substance use, asexuality, power, and how to find hope amidst despair, which is why it is the best Netflix Original Series to date.
12 Best Original Netflix Movies, Ranked
With exciting films coming out on Netflix this month like Night Teeth, we decided to rank the 12 best original films released on the streaming service so far.
Read Next
About The Author