A hot mic moment captured Dr. Mehmet Oz seemingly trying to distance himself from the Republican Party despite his Senate run as a GOP candidate.
In a new profile by New York magazine's Olivia Nuzzi, Oz and his wife, Lisa, were overheard discussing Nuzzi as well as a friend of the couple who spoke to Nuzzi about the doctor's recent announcement that he was running in Pennsylvania for the U.S. Senate.
In the story, Nuzzi described a call with Lisa Oz, during which the latter thought she had hung up but had left the reporter on the line as she and her husband "engaged in paranoid conversation and argument for more than four minutes" while Nuzzi listened.
Speaking about the longtime friend of the couple who had been interviewed by Nuzzi days before, Oz told his wife, "Michelle said stuff she shouldn't have said."
"She said s**t she shouldn't have said! That I was going to be the next leader of the Republican Party," Oz said during the overheard conversation.
The remarks insinuated that Oz did not want to be seen as the party's next leader despite his run for a high-profile position in the GOP.
Oz's comment also echoed the doctor's recent media appearances, during which he stopped short of aligning himself with hardcore conservative views on abortion.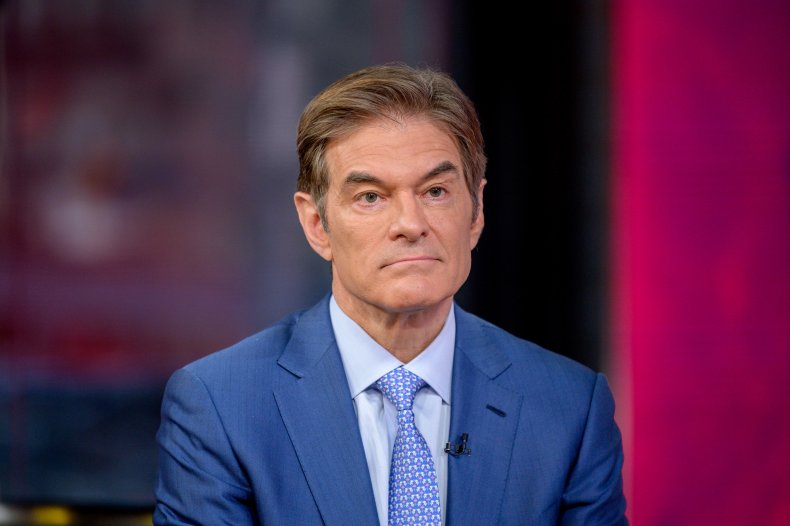 Nuzzi pointed out in the profile that the couple's friend, Michelle Bouchard, did not exactly make the alleged claim about Oz, instead telling the reporter she saw a positive change coming for the GOP.
"I think the old guard of the Republican Party was just that, the old guard. I think the new Republican Party is emerging, and the new Republican Party is going to be great," Bouchard told Nuzzi.
The GOP "should be very grateful that someone that intelligent and that objective, someone of his caliber who is able to reach across aisles, is actually running. He's the greatest healer I've ever known," Bouchard added.
Nuzzi also tried, without success, to get an interview with Oprah Winfrey, who featured Oz as a health expert on her TV show over five seasons.
In 2009, Oz went on to host his own syndicated TV series, which is expected to run until January 2022.
Earlier this month, Sony Pictures announced it would end the show but did not mention Oz's Senate candidacy. However, the decision came two weeks after local TV stations in New York City, Philadelphia and Cleveland said they would no longer air the show because of the Federal Communications Commission's equal time rules.
While Winfrey's spokesperson told Nuzzi she would not get an interview, the reporter got a statement from Winfrey that said, "One of the great things about our democracy is that every citizen can decide to run for public office. Mehmet Oz has made that decision. And now it's up to the residents of Pennsylvania to decide who will represent them."
Winfrey's remark came after Oz revealed at a meet and greet in Manhattan that he had asked Winfrey to "stay out" of his campaign.
"I asked her to stay out. Don't support me because if you get involved in any way, you'll get hurt and I don't want my friends hurt," Oz said on December 16, according to a recording obtained by the New York Post.
Newsweek reached out to Oz for comment but did not hear back before publication.