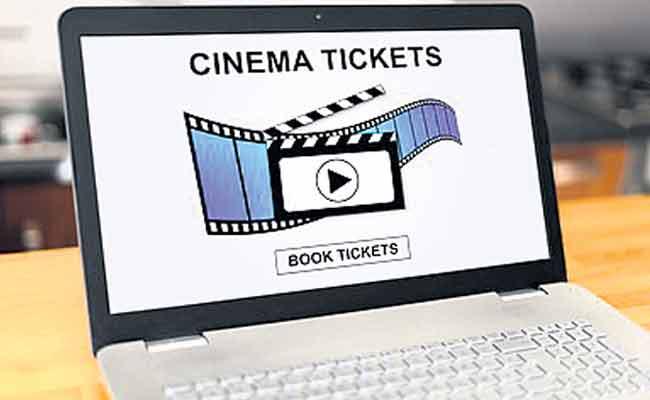 The decision of the Andhra Pradesh government to fix the maximum ceiling rates for cinema tickets in theatres has now become a hot topic in the film and media circles in the recent past.
One celebrity after the other – from Pawan Kalyan to Nani to Narayanamurthy to now Ram Gopal Varma, has started questioning the propriety of the Jagan Mohan Reddy government in fixing the cinema ticket prices. 
Varma went a step ahead and questioned the legitimacy of the government in interfering in a private business activity which runs on demand-supply formula in the name of extending service to the people.
He has argued that the government should be bothered only about tax from cinemas and not the ticket rates.
Some of the exhibitors even challenged the GO before the state high court on the ground that it violates the freedom of trade and commerce under Article 19 (1) (g) of the Constitution, and the classification made on the basis of geographical locations is arbitrary. They contended that the movie rates should be fixed based upon the facilities extended to the audiences.
Interestingly, the same film personalities have gone overboard in lavishing praises on Telangana chief minister K Chandrasekhar Rao, when he announced abnormal increase in the cinema ticket prices.
Let us keep their arguments aside for some time. The fact is that like Telangana and Andhra Pradesh, every state has its own cinemas (regulation) act, according to which the state government would issue licences and fixes cinema ticket prices, among others.
Andhra Pradesh, too, has its own Cinemas (Regulation) Act, 1955. According to Section 5 (9-A), the government can impose penalty on theatres for black marketing in the sale of tickets for admission to theatres. 
"If the owner or person in-charge of a cinematograph exhibition either directly or through any other person, sells or allows to be sold, the tickets for admission to cinematograph exhibition at any place other than the licensed under this Act; or sells or allows to be sold, such tickets at rates higher than the maximum rates fixed therefor; or  re-sells or allows to be resold such tickets at rates higher than the maximum rates fixed therefor either at the licensed premises or elsewhere, he shall be punished with simple imprisonment for a term which may extend to three months or with fine which may extend to one thousand rupees or with both."
The Act also prohibits a person to possess more tickets than for himself, his family members and not more than four of his guests.
The Act also clearly mentions how the theatres should follow the directions of the joint collectors, who are the licencing authorities.
So, the Andhra Pradesh government is fully justified to act as per the law. However, if the exhibitors feel that the ticket prices are low, they can always negotiate with the government, but cannot question the government's authority!
New App Alert: All OTT Apps & Release Dates Under One App