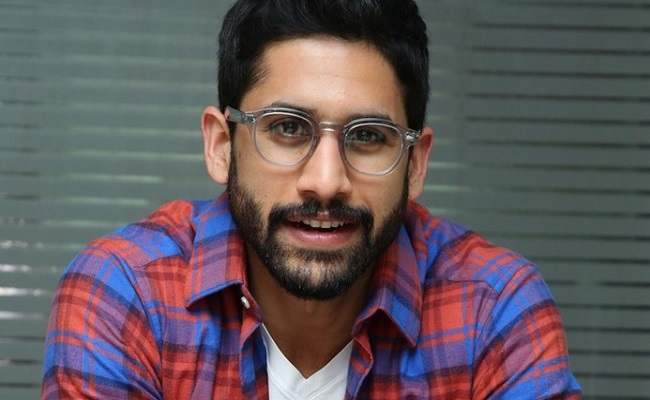 Nagarjuna and Naga Chaitanya are coming together for the second after Manam with Bangarraju, a sequel to the blockbuster Soggade Chinni Nayana.
Chay says he scared initially while acting alongside his dad Nag in Manam. "With experience of that, the fear had gone. I opened myself in doing Bangarraju with Nanna again."
He informs he watched Soggade Chinni Nayana so many times and owned it. "Both Kalyan and Nanna helped me a lot. Particularly, Nanna used to send me voice notes.
I used to ask nanna about how he would have done particular sequences, so my job became bit easy to do China Bangarraju."
Chay clarifies both characters are equally important. "Of course, Nanna's is main character. It's a new story with entry of China Bangarraju. It's my first sequel.
My character is too naughty and actually nanna (Bangarraju) comes to control me. The character Ramu is in USA and we discuss only in phones."
Chay says a festival film needs colorful songs and choreography. "There is good choreography in every song. I used to observe festival and rural backdrop movies. Studying movies has always been my homework."
About his love story with Krithi Shetty in the movie, Chay says, "In first half we fight with each other and it's like ego pattern. It will turn honest love story in second half."
Chay informs, they planned the budget, according to the ticket pricing in AP. "Ticket rates discussion was there, before we started the shoot. We knew about ticket rates, as the GO came in April, while we started the shoot from August. We thought if ticket rates are increased, it would be bonus for us."
He's all praises for Krithi Shetty who played President Naga Lakshmi. "Krithi Shetty is a very good artist. She does lots of home work. Her dedication is next level, though it's her third movie."
Bangarraju has over 35 minutes of VFX. "Miniatures are used to shoot tsunami sequence in the beginning of the film," informs he.
About his next projects, Naga Chaitanya says, "Laal Singh Chaddha shoot was already wrapped up and it's life time experience to work with Aamir Khan. Thank You is in last stages. I'll be doing a film with Parasuram, after he's done with Mahesh's movie. I'll also be doing a horror web-series for Prime under Vikram Kumar's direction. Script isn't yet locked for Vijay Kanakamedala's film."
New App Alert: All OTT Apps & Release Dates Under One App