ENID, Okla. — It's never too late to give books, check them out digitally, or put them on your wish list.
Public Library of Enid and Garfield County employees shared their current reads, movies and events happening at the library to wrap up the year. The library will be closed for Christmas until Monday, Dec. 27.
Theri Ray, interim director of the library, said she bought many books for her loved ones, especially those written by Oklahoma and indigenous authors.
Another favorite holiday gift of hers is book art or folded books — books with their pages folded into an interesting design. These are available for purchase at the library.
Jessica Sudlow, interlibrary loan librarian, said she is reading "The Corpse Queen" by Heather Hermann, a dark and twisty historical thriller.
Sudlow said her kids are into the "Katt Loves Dogg" books. Her fifth-grade son just found graphic novels and loves history.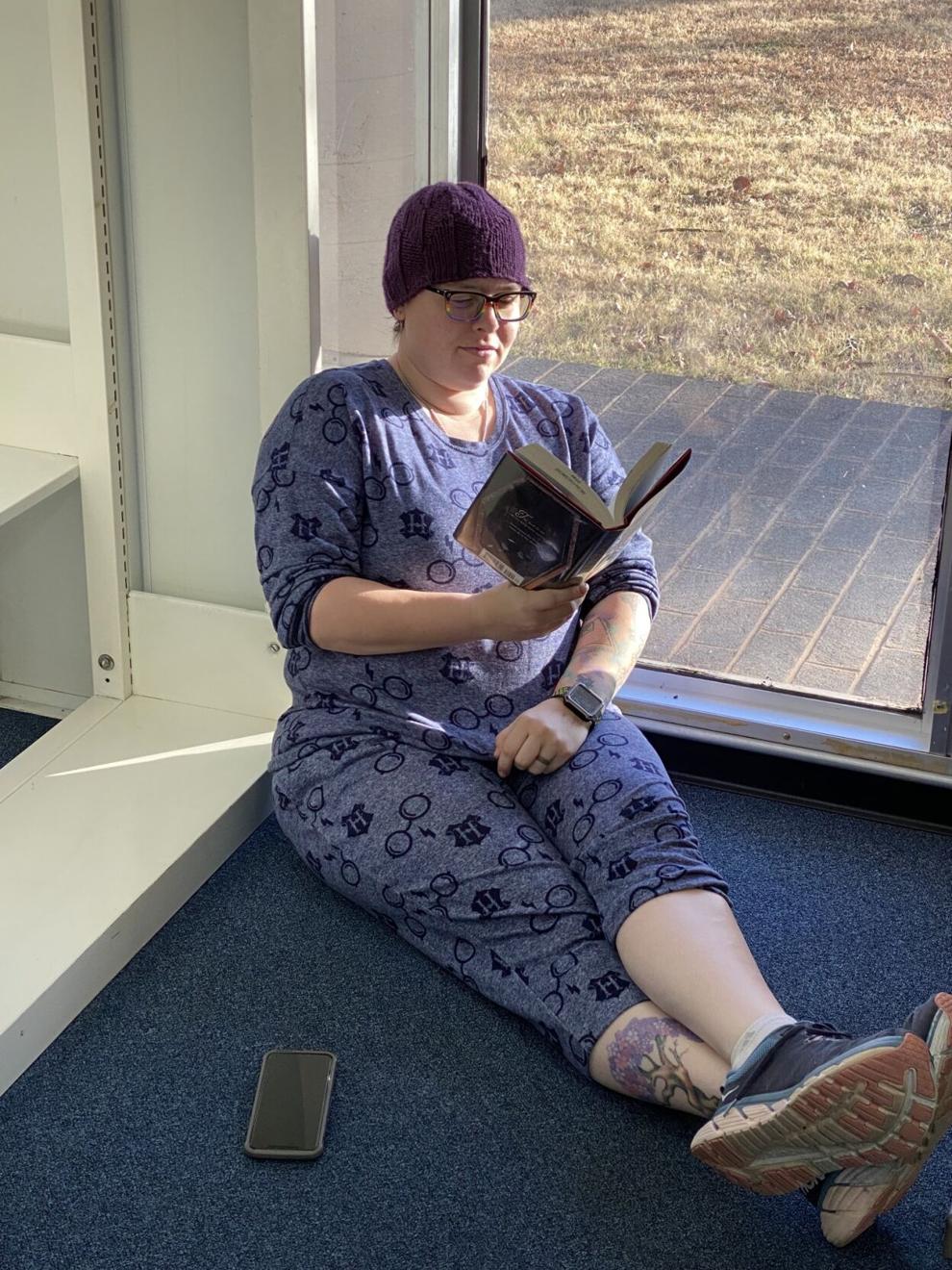 She said her family generally stays busy during the holiday season with the annual Sudlow Family Light Show they put on.
Children's librarian Susan Shewey said her favorite kid's holiday book is "A Boy Called Christmas" by Matt Haig. Netflix just released this movie right after Thanksgiving. She said kids always love when there is a book with an accompanying movie.
"This was a terrific book and the movie was really fun too," Shewey said. "If you really like this book, there is a sequel called, 'The Girl Who Saved Christmas.'"
She said her favorite traditional holiday read is the "Gift of the Magi," by O. Henry.
Ray recommended the "Hogfather" by Terry Pratchett, which also is a holiday read and akin to "Father Christmas."
Always reading something, library specialists Rowan Kehn and Lyndsay Burton said they aren't partaking in any Christmas reads right now, but are enjoying their regular books and holiday movies.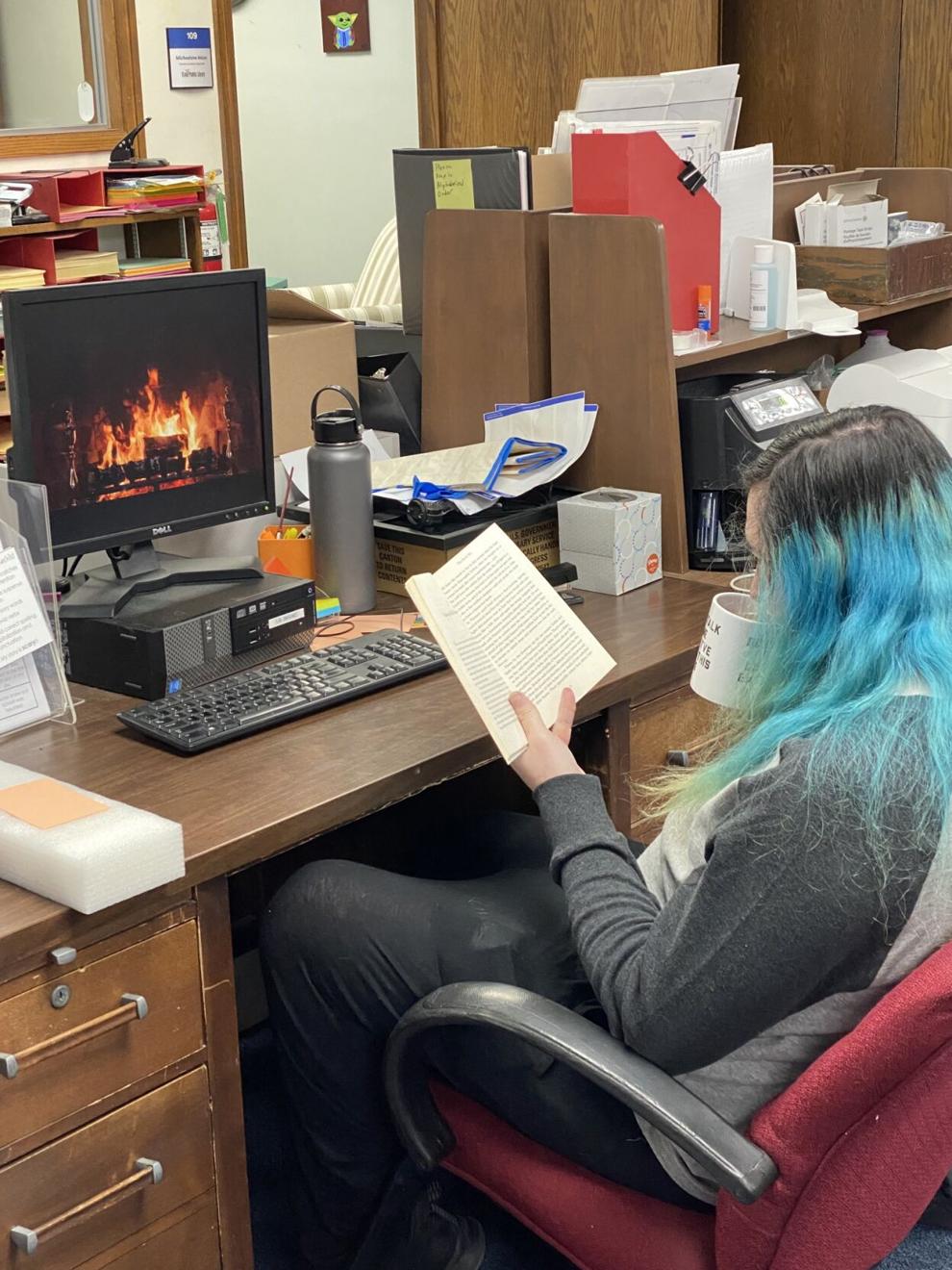 Burton said her favorite Christmas movies are "Elf" and "Christmas Vacation." When Burton is babysitting, she said her kids only want to watch "Home Alone."
"They are obsessed with 'Home Alone,' and I am convinced they are taking notes," Burton joked. "One day, they are going to set some elaborate trap. It's all they want to watch with me. Even better, is that they don't even call it 'Home Alone,' they ask to watch Kevin."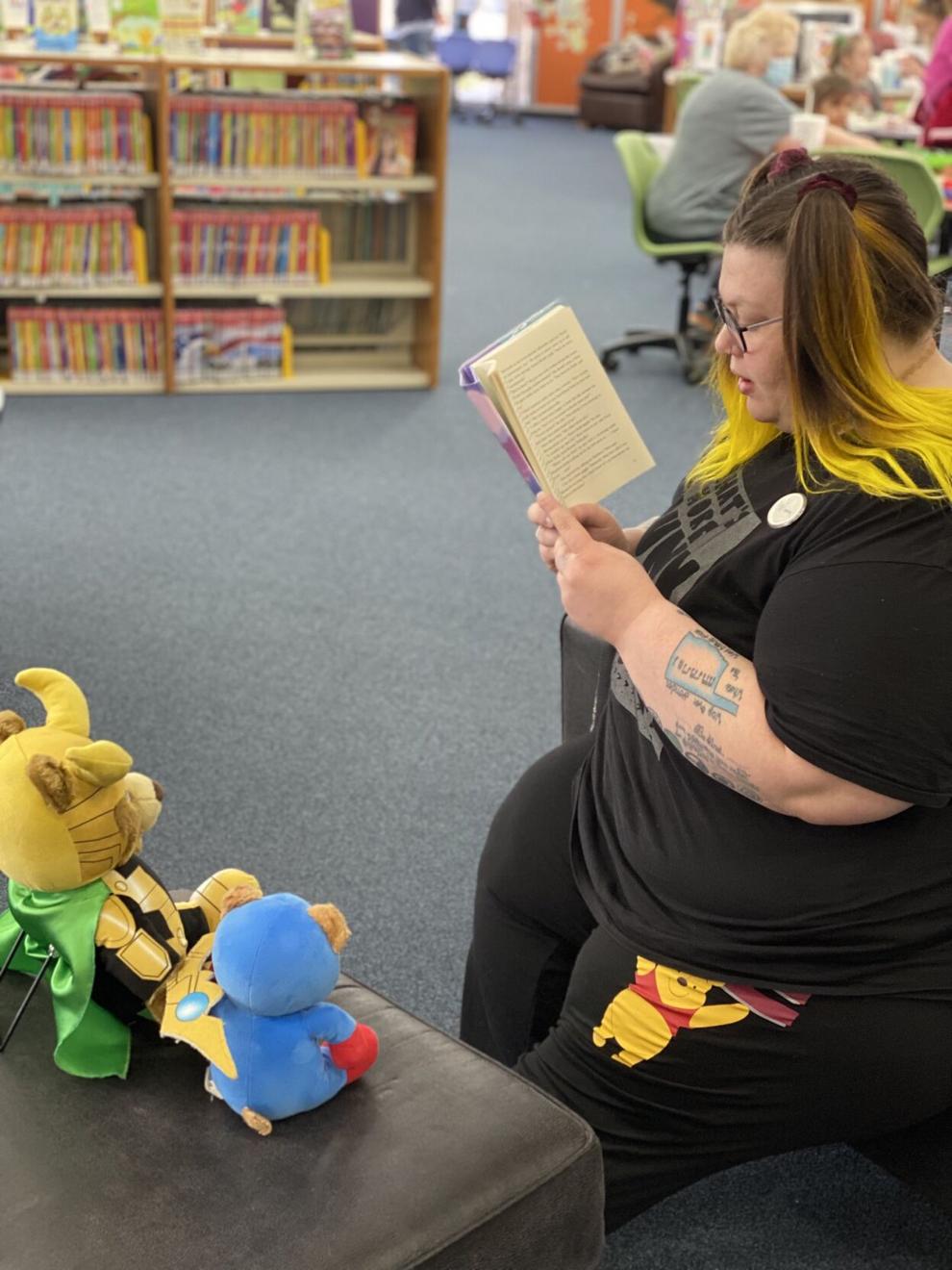 Throughout December, elves have been roaming the library building, making mischief at night. Kids can look for the elves hiding in the library, and be rewarded with a gift if they find one.
"Santa has been so kind that he brought us books that were wrapped, and he even told us if they were board books for little ones or chapter books for older readers," Shewey said. "Kids have been visiting the Christmas tree this month, getting free books when they help us corral our elves."
There still are 20 books left under the Christmas tree, with one week of December left, and children are invited in to find the elves and get a free book.
There will be a movie showing in the afternoon Wednesday at 2 p.m.
The library will show "Mr. Popper's Penguins," with snacks and cozy chairs up in the Great Plains Room.
There also will be a New Year's Eve party for little ones 11 a.m. to noon Thursday, Dec. 30. With appropriate parental supervision, there will be some sparklers outside to help celebrate the new year.
"We are going to have a ball next Thursday," Shewey said.
Story times next week are 10 a.m. Tuesday and Wednesday for toddler and preschoolers, and older kids are welcome too.