Netflix began 2021 by making a commitment to movies, announcing they were going to release a major film every week of the year. And they kept that promise, persuading stars like Dwayne 'The Rock' Johnson, Jake Gyllenhaal and Sandra Bullock to star in some of their films.
Previously, Netflix excelled at teen comedies like the To All the Boys films and the Kissing Booth movies. These also continued in 2021, with both of those movies getting a sequel and the streamer also releasing a gender-swapped She's All That remake.
However, it was the action movies that dominated the Netflix charts, with films like Red Notice and Army of the Dead among the most-watched of the year.
Here's the films that most dominated the Netflix top 10 charts across the world according to analytics website FlixPatrol.
Netflix's 25 most-watched movies of 2021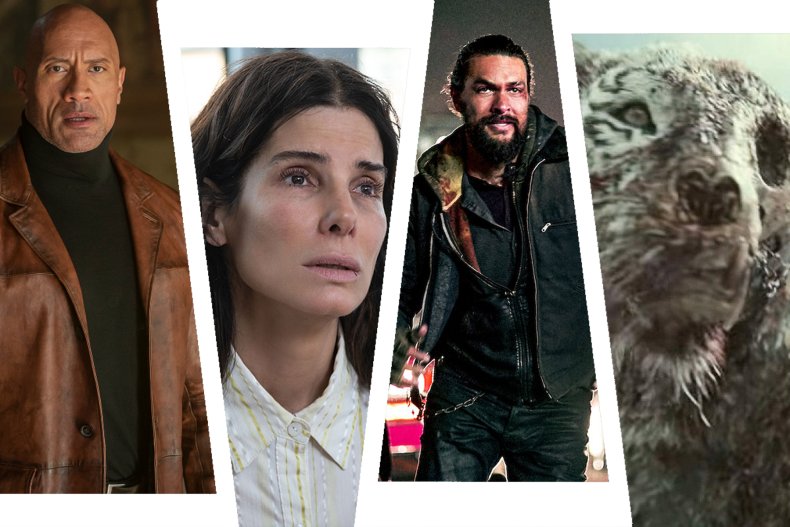 25. Thunder Force
Netflix often gets criticized for its movies feeling like a computer algorithm just mashed two random popular genres together. A prime example of this is Thunder Force, which brings together the disparate worlds of superhero movies and Melissa McCarthy vehicles.
24. To All the Boys: Always and Forever
Lara Jean (played by Lana Condor) was probably the first breakout character from any of Netflix's original movies, and in 2021 the streamer sent her off to college – but not before she charmed her way out of one last love triangle.
23. The Kissing Booth 3
Just beating out Lara Jean was Elle (Joey King). She is, of course, the star of the Kissing Booth movies which, it has to be admitted, get further and further from being about a kissing booth with every installment the streamer puts out.
22. The Forgotten Battle
The battle may be forgotten, but Netflix subscribers definitely remembered to put this on their watch queues. One of the streamer's many European productions, The Forgotten Battle tells the story of a British pilot, a Dutch resistance agent, and a Nazi soldier whose lives intersect.
21. My Little Pony: A New Generation
Aka the My Little Pony film that got the grown adults at Fox News upset. The outlet fans a story that the franchise had "gone woke" when it tried to "send a message to kids about empowerment, unity and reform" with its progressive-leaning ponies.
20. Major Grom: Plague Doctor
Major Grom is a police detective from a series of comic books released in Russia in 2012. Netflix, however, brought the story of Grom and his hunt for a serial killer in a plague mask to worldwide attention in 2021.
19. Blood Red Sky
Another Netflix movie that mashes up two genres, Blood Red Sky combines the tropes of the plane hijack movie with vampires. And now, the world will never take another flight without a few bulbs of garlic and holy water just in case.
18. The Unforgivable
Sandra Bullock was one of the first a-listers to jump ship to Netflix, with her Bird Box one of the early hits for the service. Now, she returns with the story of a woman rebuilding her life after coming out of prison.
17. Sweet Girl
Jason Momoa has become known for the fun, breezy energy he has brought to films like Dune and Aquaman. With Sweet Girl, he uses his star power to play a different sort of character – a grieving father out for revenge from Big Pharma.
16. He's All That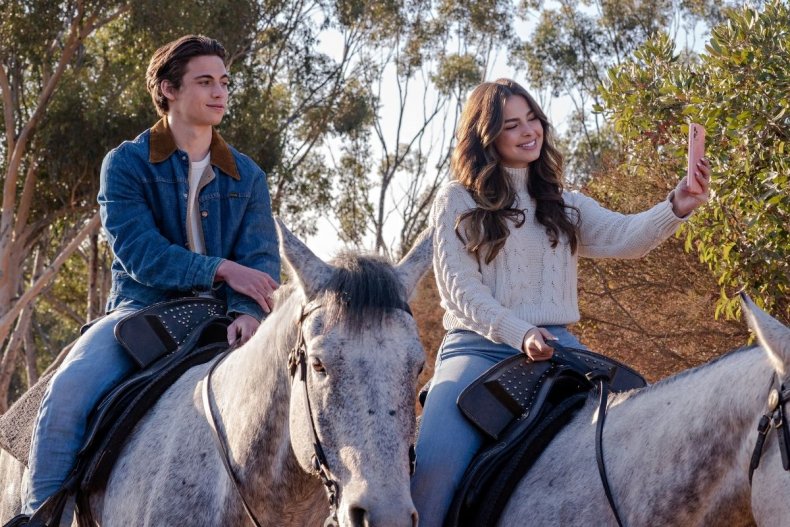 2021 gave us plenty of bad reboots we were not sure we wanted (Space Jam 2, take a bow). Chief among them, however, was Netflix's gender-swapped She's All That, which seems to exist just to show us how social media has ruined everything for everyone.
15. Minions
This year's list of the most-watched Netflix movies mainly includes the streamer's own original movies, but one blockbuster snuck into the top 15. That would be Minions, which presumably acted as a surrogate babysitter to many kids for the whole of the year.
14. Vivo
Not happy just to give their money to the big studios to get animated kid's films, 2021 was the year in which Netflix started to release their own. One of the most hyped was Vivo, thanks to the involvement of Lin-Manuel Miranda.
13. Kate
Movies about female assassins with first-name titles are becoming a micro-genre of their own. First we had Lucy and Hanna, then Ava in 2020 and now finally Kate, a revenge thriller starring Mary Elizabeth Winstead taking on the Tokyo underground.
12. Love and Monsters
Post-apocalyptic thrillers starring teens may seem a bit of a throwback to the 2010s at this point, but Hollywood keeps churning them out. The latest is Love and Monsters, with Dylan O'Brien heading in the barren wastes to find his girlfriend.
11. Outside the Wire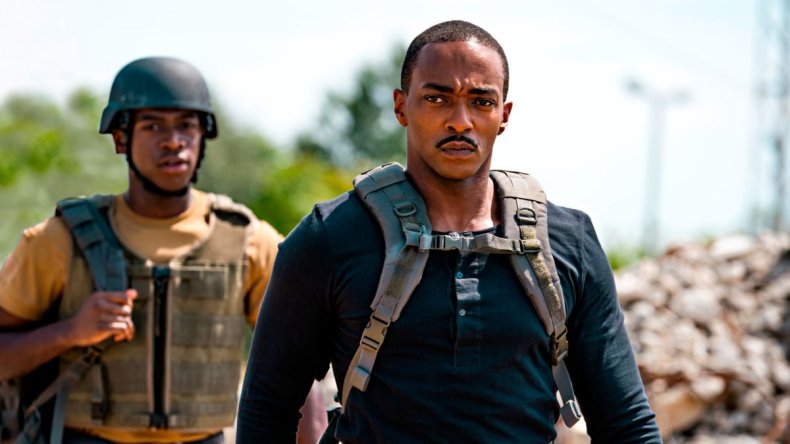 ​​Despite its title, Outside the Wire is not a prequel to the Kanye West song "Through the Wire." Instead, it sees Anthony Mackie (months before he became the new Captain America) as an android trying to avert a global catastrophe in the year 2036.
10. Love Hard
Film Twitter loves to make jokes about the problematic elements of '90s romantic comedies, so Netflix gave them an early Christmas present: A new movie in which a woman falls in love with the man who catfished her. Happy discourse!
9. Yes Day
Yes Day makes a film out of what sounds like a nightmare to most parents: A day when they have to say yes to whatever mad and irrational demands their kids make. Amazingly, this Jennifer Garner movie does not result in a lengthy visit to the ER.
8. The Guilty
Jake Gyllenhaal joins the Netflix stable of a-listers with The Guilty, his remake about an emergency services call handler on the call of his life. As usual, the critical consensus was that he should not have bothered: The original was better.
7. Fatherhood
In cinemas, Kevin Hart may be a small and screechy but bankable comedian, but Netflix has allowed him to explore his dramatic side. He currently stars alongside Wesley Snipes in True Story, but before that he tackled the topic of Fatherhood.
6. The Mitchells vs. The Machines
A story about how internet content is ruining our lives is a little disingenuous coming from Netflix, but there was still plenty for animation fans to love in the surprisingly sweet film about a family on a road trip battling a robot invasion.
5. Army of Thieves
Netflix quietly changed the way movie franchises work in 2021. While previously studios would wait to see how one film would do before ordering another, this year Netflix ordered entire ready-made franchises at once. So Army of Thieves was the prequel to Army of the Dead that came out just a month after the original.
4. Wish Dragon
In the heated battle to win the Chinese market, animators have been looking more and more to the country's folk tales for ideas. Over the Moon was a big Netflix hit last year, and the streamer followed it up in 2021 with their Wish Dragon.
3. Army of the Dead
Zack Snyder may have been one of the year's most-discussed directors this year thanks to his Justice League cut, but he also found time to make Army of the Dead for Netflix, his Dave Bautista-starring zombie heist film which was the only 2021 film to star an undead tiger.
2. Red Notice
The Rock and Ryan Reynolds both had pretty good pandemics in terms of box office, with Free Guy and Jungle Cruise both doing OK. So how could their first team up since Hobbes and Shaw lose? Turns out it couldn't.
1. We Can Be Heroes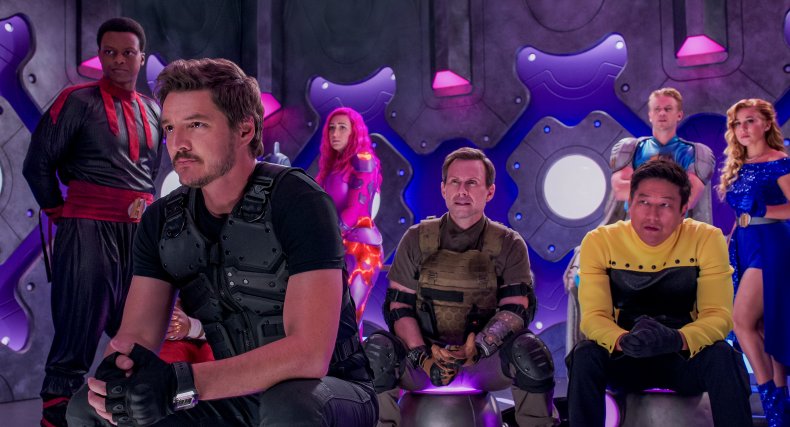 Red Notice may have had the stars and the press, but per FlixPatrol it was beaten to the top spot by a quite unlikely film – We Could Be Heroes, a 15-years-late sequel to the fairly forgotten kid's film The Adventures of Sharkboy and Lavagirl.