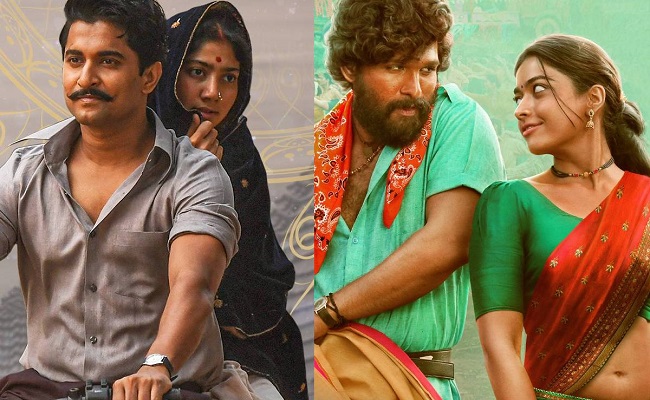 Last weekend, Sree Vishnu's "Arjuna Phalguna" could not make any impact at the box office anywhere. It was a total dud.
#ArjunaPhalguna [Telugu] total reported gross $30,000 
With no competition coming from new releases for two consecutive weeks has helped Allu Arjun's "Pushpa" gaining upper hand at the box office.
The same scenario was seen at the USA box office. The film has added another 60K dollars to its kitty last weekend.
#Pushpa total gross $2,358,212
Nani's "Shyam Singha Roy", in its second weekend, has also raked in about $60k. The film's total gross nears $800k. It is an uphill task for the film to reach $1 million unless it makes a big leap in the third weekend.
#83TheFilm [Hindi] total gross $3,400,000
New App Alert: All OTT Apps & Release Dates Under One App