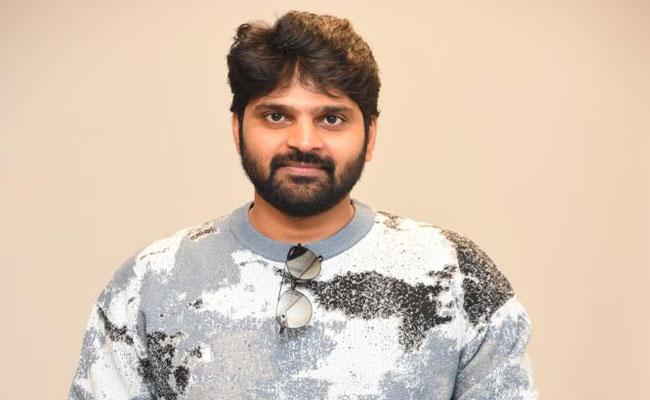 Hero Sree Vishnu's upcoming action thriller Arjuna Phalguna will be arriving in theatres on December 31st. Directed by Teja Marni, the film's story is based on real incidents.
The actor informs the incident actually happened in Narsipatnam, but they changed the backdrop to Godavari districts.
"Johaar wasn't even released, when Teja came to narrate me the story. I felt nostalgic, as the story is based on a special cool drink which was available in Godavari only. Moreover, I always wanted to do a film based completely in Godavari."
They actually wanted to name the film, after the cool drink. But as to avoid legal issues, they changed it to Arjuna Phalguna.
"We chant Arjuna Phalguna when there are thunderstorms. But there is a positive vibration in the name. When we are in troubles and we chant Arjuna Phalguna, pressure will be relieved."
About his character and his friends in the movie, Sree Vishnu informs, "We group of friends decide to relax, after completion of graduation. They work in this soda manufacturing company in their village, as they don't want to go out to cities for jobs, as to stay along with their parents."
There's a controversial sequence in the trailer which showed actress Amritha Aiyer as a Gram Volunteer.
Reacting to it, Sree Vishnu clarified, "There's no controversy in it. You will get clarity, when you watch the movie. We didn't show Gram Volunteers in a bad light. First of all, I make sure my films don't have any objectionable sequences. On the other hand, my films give utmost respect to female characters."
He says Teja Marni will become a big director, as he is a visionary filmmaker.
Sree Vishnu thanked his producers Niranjan Reddy and Anvesh Reddy for giving full freedom.
"First Wild Dog came and next Acharya is coming. Our movie was lined up in between these two biggies. Both the producers didn't question us about anything."
About his next projects, Sree Vishnu explains, "Bhala Thandanana is almost done, except for a week of shoot. I'm also doing a film under Lucky Media with a newcomer Pradeep Varma directing it. It's a cop biopic and 80% of the shoot has already been completed."
Click Here for Latest Direct-to-OTT Releases (List Updates Daily)