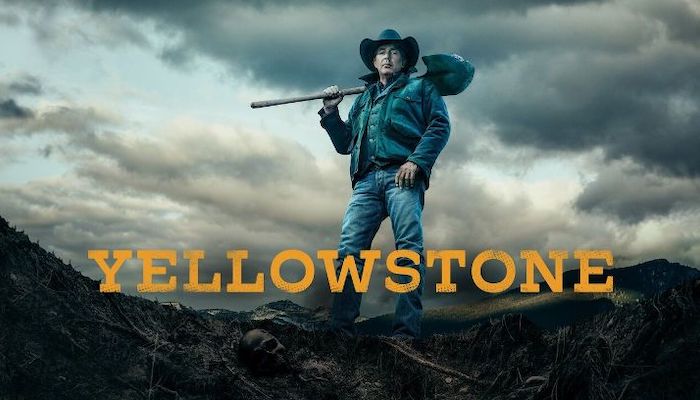 Yellowstone Grass on the Streets and Weeds on the Rooftops Plot Synopsis, Writer, and Air Date
Paramount Network's Yellowstone: Season 4, Episode 10: Grass on the Streets and Weeds on the Rooftops plot synopsis, writer, and air date have been released.
Cast and Crew
Yellowstone: Season 2 starred Kelly Reilly, Wes Bentley, Kevin Costner, Neal McDonough, Katherine Cunningham, Cole Hauser, Wes Bentley, Michaela Conlin, Tanaya Beatty, Luke Grimes, Danny Huston, Gil Birmingham, Kelsey Chow, Dave Annable, Gretchen Mol, Jill Hennessy, Patrick St. Esprit, and Josh Lucas.
Advertisement
Yellowstone: Season 3 new cast members include: Josh Holloway, Q'orianka Kilcher, Eden Brolin, and Jennifer Landon.
Yellowstone: Season 4 new cast members include: Jacki Weaver, Piper Perabo, and Finn Little.
Press Release
SEASON 4, EPISODE 10 • FINALE
8:00 PM ON PAR • TV-MA • STEREO • CC
Denim Richards, Jefferson White and Ian Bohen dissect Beth and Caroline's fierce rivalry, Jamie's fateful choice under blackmail and Mia's reaction to Jimmy's engagement news.
Writers: Taylor Sheridan and John Linson
Original Air Date: January 2, 2022
Series Plot Synopsis
Yellowstone's plot synopsis: "Yellowstone is a drama series that follows the Dutton family, led by patriarch John Dutton (Kevin Costner). The Duttons control the largest contiguous ranch in the U.S. and must contend with constant attacks by land developers, clashes with an Indian reservation and conflict with America's first national park."
Leave your thoughts on Yellowstone TV show news below in the comments section. Readers seeking to support this type of content can visit our Patreon Page and become one of FilmBook's patrons. Readers seeking more Yellowstone articles can visit our Yellowstone Page, our Yellowstone Twitter Page, and our Yellowstone Facebook Page. Readers seeking more TV show news can visit our TV Show News Page, our TV Show News Twitter Page, and our TV Show News Facebook Page.
Want up-to-the-minute notifications? FilmBook staff members publish articles by Email, Twitter, Facebook, Instagram, Tumblr, Pinterest, Reddit, and Flipboard.